'...and there before me was a great multitude that no one
could count, from every nation, tribe, people and language,
standing before the throne and before the Lamb.'
A warm welcome to St John's Church Southall Green!

As a diverse community of ages, ethnicities and cultural backgrounds, we seek to be a small foretaste of the great multitude which is described at the end of the Bible in Revelation 7. We are committed to sharing the joys and the struggles of life together, as a Christian community, while also seeking to serve the wider community of Southall Green in which we live and worship.

Everyone is welcome in our church, so we hope to meet you soon!

Anna Poulson, Vicar.
There's so much going on. We wouldn't want you to miss a thing. Please follow the link below and get connected to the life of St. John's.
At St John's you can find people of all ages, stages of life and cultures coming together in worship. The songs, refreshments and style of service reflect the diverse cultures present in the Church with Indian, Caribbean, African and European influences. We have age specific teaching times for adults, youth, children and creche facilities.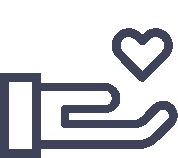 "Whoever is generous to the poor lends to the lord, and he will repay him for his deed."