'...and there before me was a great multitude that no one
could count, from every nation, tribe, people and language,
standing before the throne and before the Lamb.'
A warm welcome to St John's Church Southall Green!

As a diverse community of ages, ethnicities and cultural backgrounds, we seek to be a small foretaste of the great multitude which is described at the end of the Bible in Revelation 7. We are committed to sharing the joys and the struggles of life together, as a Christian community, while also seeking to serve the wider community of Southall Green in which we live and worship.

Everyone is welcome in our church, so we hope to meet you soon!

Anna Poulson, Vicar.
Holy Week and Easter Services
​
Sadly, we're approaching a Holy Week and Easter like we've never had before. While we're not able to worship together physically, there will be plenty of online services to enable us to walk with each other and with Jesus through the events of Holy Week towards the cross and the empty tomb on Easter morning.

I hope you will be able to join me next week to worship Jesus - our Lord who suffers with us through this painful time, and whose victory over death assures us that even this terrible pandemic cannot separate us from the love of God (Romans 8:38-39).

Anna Poulson
Vicar of St John's Southall Green


What's On - Online Zoom Services:

Palm Sunday April 5th - 10.30am - The Journey Towards the Cross
You will need a long strip of paper (at least as long as A4 and preferably A3) and a pen for this service (see the separate email which will include instructions).

Monday April 6th – 8pm – Encountering Christ
A simple evening reflection and prayer for 30 minutes

Tuesday April 7th – 8pm – Encountering Christ
A simple evening reflection and prayer for 30 minutes

Wednesday April 8th – 8pm – Encountering Christ
A simple evening reflection and prayer for 30 minutes

Maundy Thursday April 9th – 8pm – Last Supper Agape Meal
You will need a piece of bread and a glass of juice/wine for this service. Why not zoom in from your dinner table as we break bread and remember what Jesus did the night before he died?

Good Friday April 10th – 10.30am – At the Foot of the Cross
Family Hour - Plenty of crafts and activities for all the family to enjoy!

12noon to 3pm – At the Foot of the Cross
Three Hour Service of readings, reflections, music and prayers

Easter Sunday April 12th – 10.30am - He is Risen!
Easter celebration – please wear your best Easter outfits to celebrate that Jesus is alive!

Throughout the week – 24/7 Prayer
The Anglican Churches in Southall are joining together to pray for our community, country and world at this time of acute suffering and international crisis. An email will follow with details of how you can sign up for a slot(s) so that we can take it in turns to pray without ceasing for God's love and mercy to prevail.


How to join our online services:

To join St John's online Services, please request access via email to
For online security reasons we will only be able to provide access to people with known links to St John's.
When sending your email to us, please let us know your first name and surname and your link to St John's.
We will reply with the access instructions as soon as possible.
Alternatively, all the services will be made available on our website the next day.
https://www.stjohnsouthall.org.uk/sermons
At St John's you can find people of all ages, stages of life and cultures coming together in worship. The songs, refreshments and style of service reflect the diverse cultures present in the Church with Indian, Caribbean, African and European influences. We have age specific teaching times for adults, youth, children and creche facilities.
There's so much going on. We wouldn't want you to miss a thing. Please follow the link below and get connected to the life of St. John's.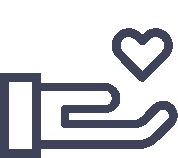 "Whoever is generous to the poor lends to the lord, and he will repay him for his deed."